INTRODUCTION
Academic success is not just about your teenager's grades, but also their attitude towards education and learning. Students that believe they can learn anything, put in more effort studying, they have a growth mindset. Such students continue improving in school and are more likely to become high flying students.
Research has shown that students who believe they are "going to fail" or "just can't do it" are more likely to be overwhelmed by little setbacks. Such students have a fixed mindset and have a slower learning process.
A growth mindset belief is essential to your teen's ability to learn and grow. This is because they will be able to view challenges and setbacks as an opportunity to acquire new skills and knowledge. When they believe that they can improve – through practice, curiosity for learning, and using proven strategies they will become more successful in school and in life.
So, how can you help your child develop a growth mindset? Let's get started!
7 WAYS TO NURTURE A GROWTH MINDSET IN YOUR CHILD
TELL THEM, OVER AND OVER AND OVER THAT 'BRAINS CAN GET STRONGER'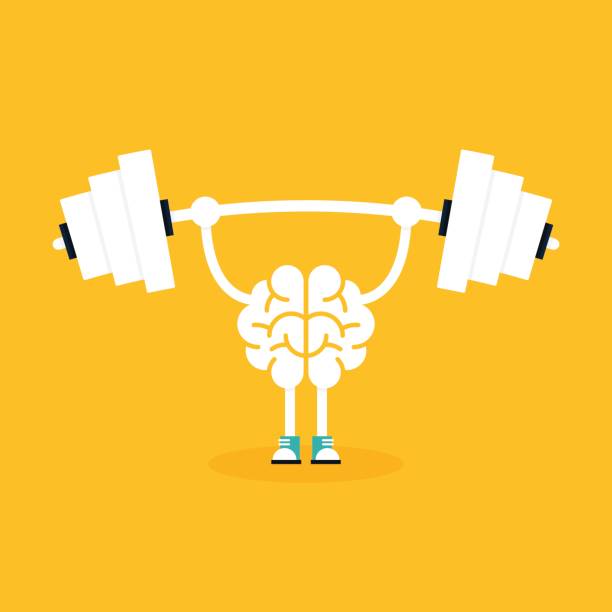 The brain is a very extraordinary organ. It is able to adapt to change and challenges. The brain is like a muscle that needs to be worked out, just like the body. Your child needs to put in the effort to learn and practice to make their brain stronger.
Students need to understand that brains can get stronger. Tell them this over and over again. The more they can believe this, the more empowered they'll be to keep strengthening their powerhouse brain.
PAY ATTENTION TO EFFORT OVER RESULTS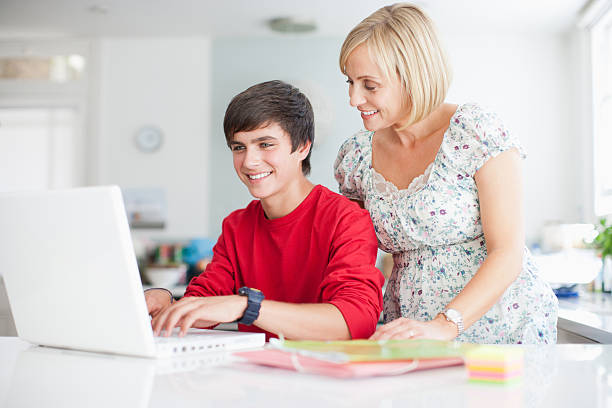 If they've worked hard but haven't achieved the result they wanted, notice the effort. This will nurture their confidence, resilience and motivation to keep learning and working hard.
'I loved seeing the effort you put into that assignment. Let's see what you can learn from next time.'
Always praise a grade that has been earned with hard work, whatever that grade is. Hard work should always be rewarded before something that was achieved without effort.
ACKNOWLEDGE PERSISTENCE
​Any time you see your teen putting in effort, working hard towards a goal or being persistent, acknowledge it. It doesn't mean you have to shower them with praise every time but it will mean a lot to them that you notice. Your encouragement will help them to stay motivated and continue to tackle that task or goal.
BE SPECIFIC WITH PRAISE
Make sure you attach your praise to something specific. Rather than telling your teenager that they are geniuses, Try saying 'It was impressive the way you handled and solved that problem. Good Job!
You studied hard for that exam and your marks show that.
It was a hard task but you didn't give up. You kept going and working hard and you did it!
I loved the way you kept trying different things until you found something that worked.
USE THE WORD 'YET', AND USE IT OFTEN
When they are discouraged and they say 'I don't know how to do it,' encourage them to replace this with, 'I don't know how to do it yet.' Keep doing this and soon they will learn to do this for themselves. Positive self-talk is a powerful thing.
When you your teenager understands that setbacks or failures are temporary, they won't give up so easily, as they will know that effort and persistence eventually leads to "know how to do it"
GIVE PERMISSION TO FAIL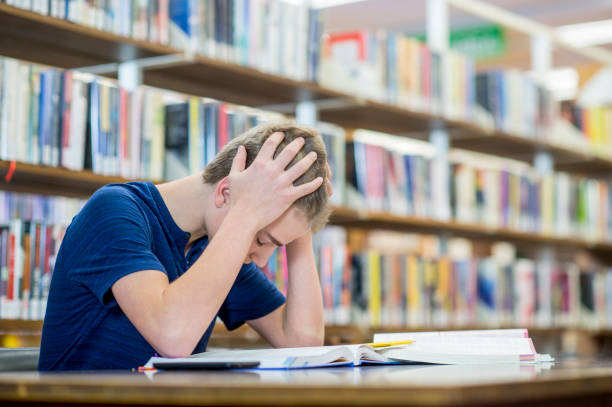 Failure is part of learning and has absolutely nothing at all to do with how smart or skillful a student is. Speak of failure and challenges in terms of them being an opportunity to learn and grow. When children know that they are bound to get it wrong sometimes, they will be more willing to take risks and to try different strategies to solve their challenges.
Students don't learn what they're told, they mirror their environment. Let them see when you hit a roadblock (when it's appropriate) and let them see you handle the situation. Talk about the things you learn when something doesn't quite go as planned.
HELP THEM THINK REALISTICALLY ABOUT TIME AND EFFORT
They shouldn't expect to master every topic so easily and quickly. Mastery is not going to happen overnight. Learning takes a significant amount of time and the path is not always straight and easy. The missteps and struggles on the way are just part of the learning process.
Dissuade your teen from thinking that learning should be easy and quick to do. This kind of unrealistic view of the time and effort it takes to be a successful independent learner is the reason why many students give up when they face setbacks.
CONCLUSION
Developing a growth mindset is an ongoing process. Getting and taking feedback from others, learning from mistakes, and finding new ways to approach tasks isn't easy. But it's a valuable way to help students learn that talents can be developed and that intelligence is not fixed but can be nurtured with time and effort.
Nurturing this belief in your child is one of the greatest things you can do to uplift them to reach their full potential. The effort will come from them, but it's important that we do what we can to make them believe that the effort will be worth it. Studies have shown that students with a growth mindset improve their grades over time.